| | |
| --- | --- |
| Posted on January 16, 2019 at 9:30 PM | |
You're planning the next fishing, camping, overlanding, [fill in the blank] trip and you've put it off long enough: It's finally time to buy a high-performance, bomb-proof cooler.
But which one do you choose? You go through the list of must-have features:
Quality performance (i.e., it keeps your beer cold!),
Super durable (we all know "gentle" isn't really an option in the outdoors)
Size Options (whether taking a solo weekend trip or loading up the whole crew for a week, you need options)
Warranty (you're spending the money, the company better back up the product)
Next? You go through the ever-growing list of potentials: Bison, Engle Grizzly, Orca, Pelican, Yeti, Yukon…overwhelmed yet?
Well, not to worry, because we have your back. We're over a year into using and abusing a top notch cooler from California-based SQUATCHBOXX.
Squatchboxx is coolers, tumblers, innovative mug handles, insulated can koozies, growlers, and more! For this review, I'm highlighting the Roadtripper 16 (https://squatchboxx.com/collections/coolers/products/roadtripper-cooler).


What I love about the Squatchboxx:
Keeps food/drink COLDER, LONGER!: I have used a lot of different coolers in my day, but I have never had ice last as long as it did in this one! I am seriously impressed. After a weekend trip, we left the cooler with a few beers, jars of condiments, and a half bag of ice in the trunk of our vehicle for 4 days in outdoor temperatures between 40-60 degrees and everything stayed cold. The dense, high R-value polyurethane insulation and double-walled poly shell are what make the magic happen for this cooler.
Great size (internal AND external): The Squatchboxx fit perfectly everywhere I needed it, including the back of the Jeep (Wrangler and Cherokee Trailhawk), in the fishing rig (Aire Super Puma 13';), and on the deck (ok, that's an easy one). Internally, we were able to fit what we needed for up to 3 days - plenty of beverages (beer, kombucha, milk, juice…you name it), breakfast/lunch/dinner fixin's for in camp (eggs, meats, veggies, etc.), and plenty of other odds n' ends.
Clean construction/nice features: No silliness here, just simple lines. My favorite features include: 
You can keep it secured and still grab a snack. The Squatchboxx gives you the ability to strap this thing down and still have access to the contents! That's right, you can use tie-downs to keep it secure in the truck, boat, roof rack, etc., and still have the ability to grab what you need thanks to the rubber locker latches.
You can rest your beer or jar of pickles on the lid. The Squatchboxx has a great cup/bottle/can holder feature on the lid so you and three of your buddies can set their item down in a secure location.
Amazing Warranties: Squatchboxx stands by their products with some impressive warranties. If you're not happy, just call them and they'll make it right.
Price: The Roadtripper is a $300+ investment to keep your food and beverages cold. Now, I know what you're thinking as you roll your eyes (i.e., "You call that a good deal?!".. Sure, you can go to the nearest Big Box store and pick up a similar sized Igloo or Coleman for a quarter of that price, but if you look at coolers in the same line-up and quality category (I'm talking those companies mentioned above, e.g., Yeti, Orca, Bison), expect to spend a lot more. So, ya, it's a killer deal.


The Verdict.
Reasonably priced (as in, half the price of their competitors), amazing quality, and great customer service. If you're in the market for a rugged, keep-it-cold-longer-than-you-ever-expected cooler, Squatchboxx is the answer. We also love their latest addition, the Party Bucket (https://squatchboxx.com/collections/coolers/products/party-bucket)! And if you're looking for something smaller, shoot for the Lunchboxx (https://squatchboxx.com/collections/coolers/products/lunchboxx); and larger, Cross Country 21 (https://squatchboxx.com/collections/coolers/products/cross-country-cooler).
Check them out today at www.squatchboxx.com, and if you decide to pick one up, use RYOUTSIDE2018 at checkout for 10% off.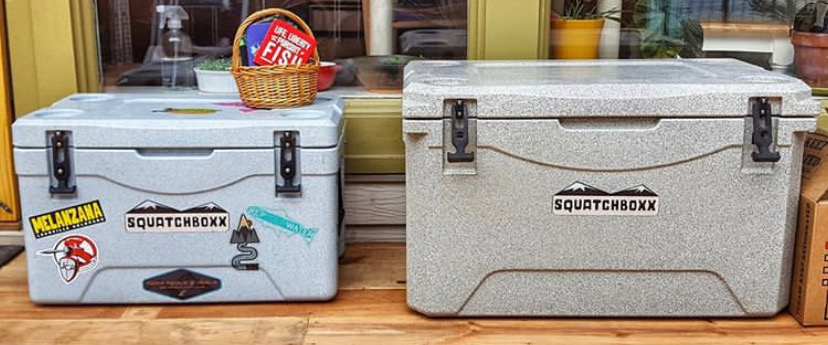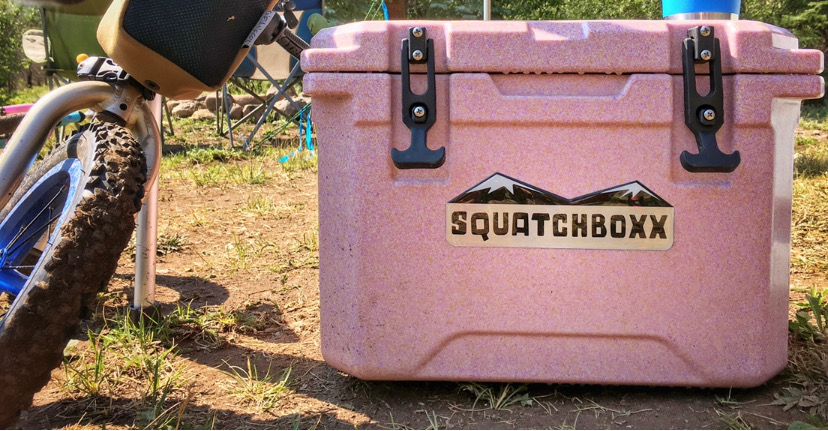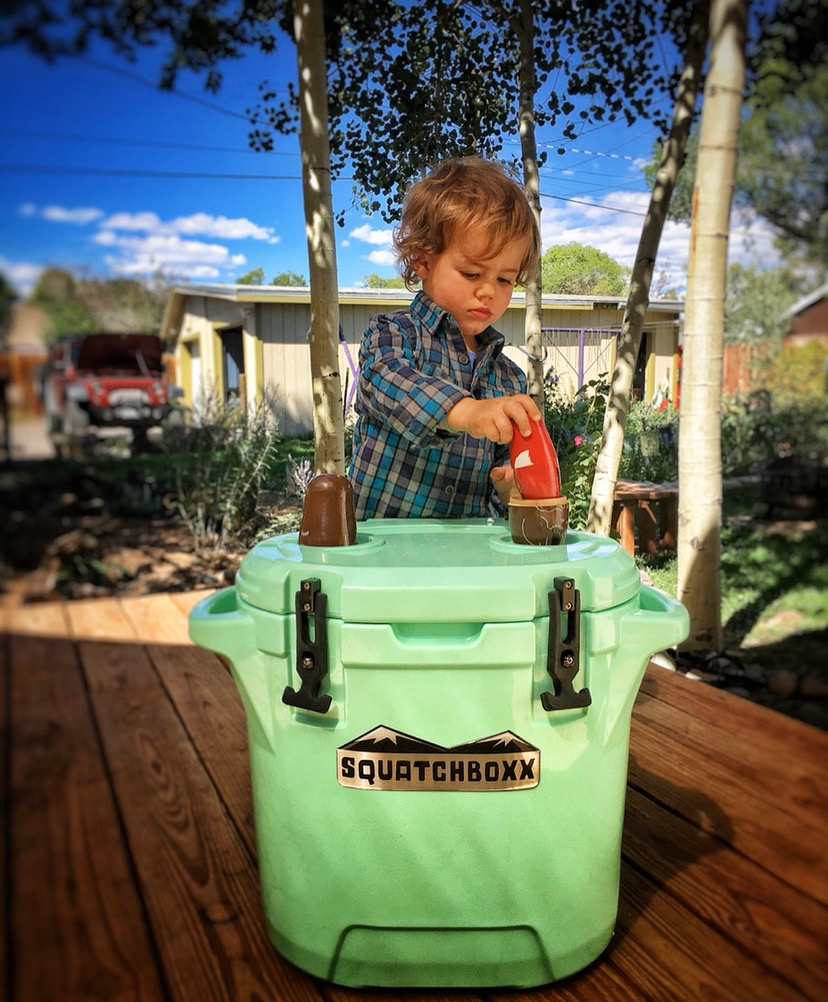 Categories: Gear
/